Course details
【Kuroge Wagyu beef A4 peach steak course】 9 dishes & coffee or tea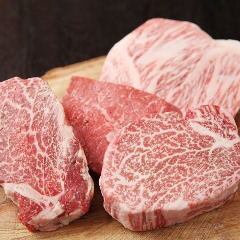 By using a coupon4900 yen
Tax price without tax
Available days for reservation

Monday · Tues · Thurday ~ Sunday / Public Holidays · Holidays
It is a perfect plan for banquets as well as anniversaries, farewell party and dating.It uses A4-ranked Kuroge Wagyu beef and has become a satisfactory plan.We will assist you in producing special moments.Rice or Focaccia attached to the course can be changed to pizza by plus 300 yen (tax excluded) ☆ (last order 90 minutes later) ※ 2 people or more is reserved
Course menu
Course content (9 items in total)
Our courses are offered in dishes of each dish, one for each dish.
You can enjoy cuisine slowly without worrying about surroundings.
We are preparing stone kiln steak for the main dish so it is a very valuable course.
If you can change pizza at +300 yen, you can use it enough for entertainment etc. of the company etc.It is recommended.
▼ Assorted raw ham
▼ Fresh vegetable fresh salad
▼ Vegetable Quiche
▼ exquisite smoked cheese
▼ Fits well with alcohol ♪ Olive or Mini Tomato Caprese
▼ our shop pushed black hair wagyu beef A4 peach steak
▼ Rice or Focaccia (It is possible to change to pizza with one person plus 300 yen (tax excluded).)
▼ Today's dessert (stone kiln freshwater or ice cream)
▼ Coffee or Tea
※ We do not use additives such as preservatives in handmade materials of our shop.
2019/01/08 update